2021 Bentley Bentayga Reviews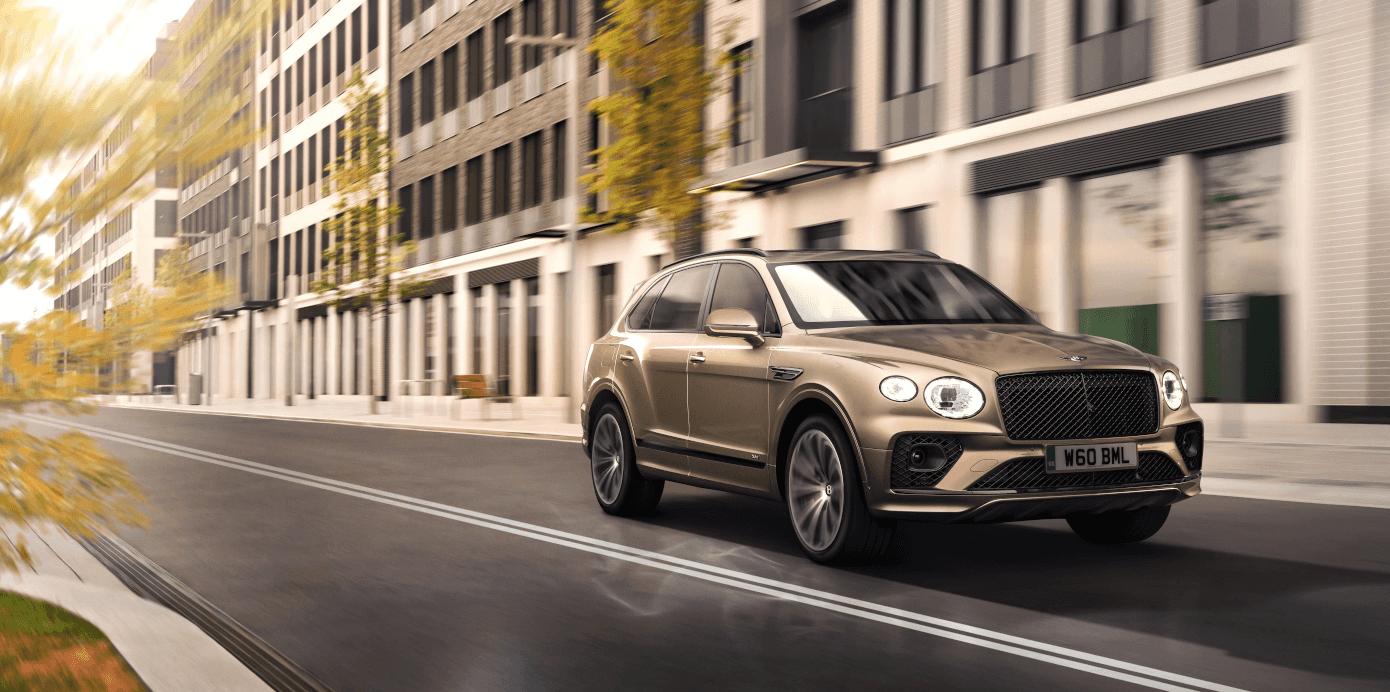 If you're seeking a premium automotive experience, Bentley is likely front of mind. The new Bentley Bentayga is a rare treat, offering unmatched luxury and refined utility in one attractive model. This rugged yet elegant SUV is guaranteed to turn heads as you travel from San Antonio to Dallas in boisterous style.
While our Bentley Austin team could rave about the 2021 Bentley Bentayga without end, you don't have to just take our word for it. Hear what acclaimed automotive experts have to say about the Bentley Bentayga price, performance, and amenities below.
What Do the Experts Say About the Bentley Bentayga?
Critics from across the automotive world tend to agree that the Bentley Bentayga is in a class all its own. Offering immaculate amenities, powerful capabilities, and advanced technology, it's hard to find any weakness in the latest Bentayga offering. When you consider the return on investment, even the Bentley Bentayga price bests even the most stringent of expectations. Let's hear what the experts have to say in their 2021 Bentley Bentayga reviews:
Edmunds: "With its posh interior, superlative road manners and eye-watering price tag, the Bentley Bentayga is undoubtedly one of the most exclusive SUVs on the planet. It's been around since the 2017 model year and now, for 2021, gets its first significant update."
Car and Driver: "Keeping up with the Joneses could be a tough feat if that proverbial family has a 2021 Bentley Bentayga parked in the driveway. This ultraluxury SUV offers all the comfort of a leather-filled parlor plus plenty of tech features, a trio of powerful engine choices…"
Cars.com: "…updated for the 2021 model year with all-new styling, a freshened interior and a new multimedia system. The 2021 redesign has more features with more luxury details, making the latest Bentayga just a little bit newer and a little bit nicer."
Stand Out Bentayga Features
The 2021 Bentayga reviews gush over the luxurious cabin and bold style this model brings. However, the list of standout features includes performance, tech, and driver-assistive features as well. Get to know some of the outstanding benefits that come with securing the keys to the latest Bentley Bentayga:
Twin-turbocharged 4.0-liter V-8 engine
542 hp and 568 lb-ft of torque
Bentley Dynamic Ride control
10.9-inch infotainment screen
Apple CarPlay® and Android Auto™ integration
12-speaker stereo system
And more
Craft Your Own Bentley Bentayga Review Today
Now that you're keenly aware of the endless possibilities that come with owning this stunning SUV, the time is right to visit Bentley Austin to take a test drive. Our financiers can help you build your custom model that matches your wishlist and the Bentley Bentayga price you're hoping to find. Visit us in Austin or contact us today if you'd like to learn more about how this trailblazing SUV can improve your Houston travels. Interested in other 2021 options? Discover the Bentley Continental price with Bentley Austin.