Shop for Cars Online with Bentley Austin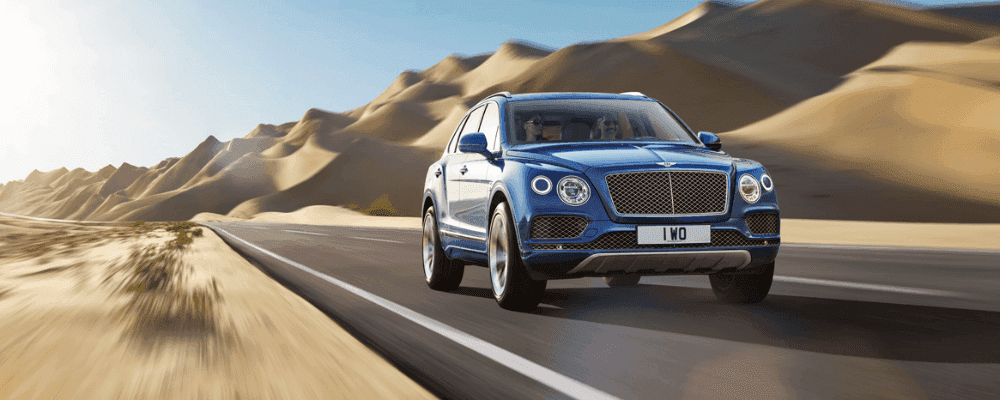 ---
---
Are you looking for a way to shop for cars online near Austin, TX or buy a car out of state from our dealership? If you've been thinking about starting your next adventure with a faceless online car buying website, think again! We think you'll agree that Bentley Austin offers a better online car shopping experience than any of our rivals, and our reputation for customer service speaks for itself. Find out what we're doing to provide a safer experience during the coronavirus pandemic, and find out how to shop for cars online at Bentley Austin, below.
Online Car Shopping Made Easy: Getting Started
So, what makes shopping at Bentley Austin the best online car shopping experience for San Antonio-area drivers? Unlike other websites and service providers that are going to leave you guessing, Bentley Austin simply asks you to let us know which new Bentley or pre-owned luxury vehicle you're interested in! No matter where you end up in our virtual showroom, just click on "Check Availability" to let us know that you're ready to learn more. Someone from our sales team will reach out as soon as possible, during our normal sales hours, to work out all the details.
Sign Your Paperwork at Home, and Await Your New Vehicle
Once you've found the perfect vehicle, explored available options, and finalized your plan with our team, your online car shopping experience only becomes more enjoyable! That's because you won't have to go anywhere to take the next steps! Whether you're nearby in Dallas or a little bit farther away in Georgetown, we're ready to deliver your paperwork–and your new vehicle–directly to your front door. When you shop for cars online at Bentley Austin, you let us know how you want the experience to go. We'll clean and sanitize your vehicle upon arrival, and see that everything is taken care of.
Why Choose Bentley Austin When You Shop for Cars Online?
Driving with Bentley Austin ensures a better experience from start to finish. We're ready to communicate on your terms, which means that you don't have to spend hours fiddling with online menus or reading the fine print on your smartphone; you'll speak in-person or online with one of our representatives, so you can get immediate answers to all your questions.
Start Your Online Car Buying Experience Today?
Still looking for reasons to start a new adventure at Bentley Austin? Know that we even make it easy to value a trade-in or apply for financing online! And of course, you can browse our website for information on all of your favorite new and pre-owned Bentley vehicles. Why would you go anywhere else?
Learn More with Bentley Austin
Are you ready to take over the San Antonio streets? If so, the new Bentley Bentayga offers the specs you crave. This exquisite SUV is truly a peerless model in class, performance, and style. Crafting a Bentayga to match your own style is easy, thanks to the extremely wide range of available colors. Explore the 2021…

The Bentley Flying Spur has impressed industry experts and serious auto aficionados alike, and the latest model is better than ever before. In this guide, we take you inside the ultra-luxe 2021 Bentley Flying Spur interior to reveal the upscale design and cutting-edge amenities of this premium sedan. Want to take it for a spin?…

Are you looking for an SUV that won't compromise on luxury? Then it's time to take a look at the 2021 Bentley Bentayga interior. This model showcases Bentley's immaculate style and cutting-edge technology, along with plenty of practical conveniences to make your San Antonio driving experience better than ever. Get a sneak peek inside the…