How Often to Change Synthetic Oil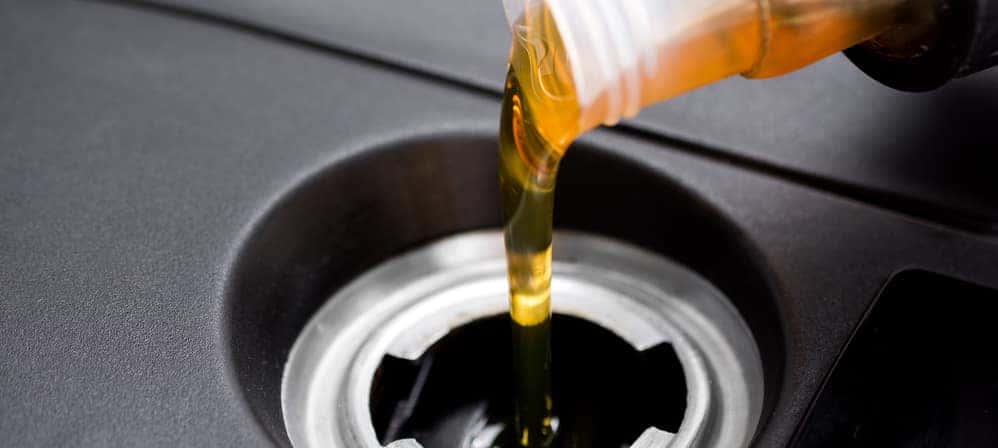 One of the most common questions our service technicians are asked is, "How often do you change synthetic oil?" Usually, synthetic oils last for 7,500 to 15,000 miles. Most Bentley owners don't even drive their cars 15,000 miles per year, so this is generally a good rule of thumb to follow. It's a good idea to check your owner's manual to make sure you're keeping up with recommended oil changes. Learn more about how often to change synthetic oil below, as well as how it compares to conventional oil.
What's the Recommended Oil for a Bentley?
Mobil 1™ advanced full synthetic motor oil is the recommended service fill for all Bentley models, as well as the factory fill for these models:
Continental Flying Spur
Continental GT
Continental GTC
Mulsanne
How Do Synthetic vs. Conventional Oil Compare?
Synthetic oil is more expensive than conventional oil. When you drive a Bentley, though, it's important to make sure you're choosing the right fluids to preserve performance. Compared to conventional oil, synthetic oil offers the following benefits:
Longer Oil Change Interval – Again, synthetic oil can last for up to 15,000 miles, which is much longer than conventional can last. When your oil expires, your car is at risk of overheating.
Greater Performance at High Temperatures – One of the reasons synthetic oil can last longer than conventional is because it doesn't become gummy when subjected to high heat emitted from the engine.
Ideal for High-Performance Cars – Synthetic oil stays cleaner for longer, which is another benefit to using it in high-performance cars.
Can Synthetic & Conventional Oils Be Mixed?
Technically, you can mix synthetic and conventional oil; it won't cause irreparable damage to your vehicle. Doing this, however, is not recommended. When you mix conventional and synthetic oil, you're diluting the high-performance benefits of synthetic oil. There's a reason why Mobil 1™ advanced full synthetic motor oil is recommended for Bentley vehicles, so it's best to stick with that.
How Much is a Full Synthetic Oil Change?
Synthetic oil change costs vary and depend on the dealership, vehicle, and the oil itself. If you have questions about pricing, contact our service center directly, or visit our service center near San Antonio. Don't forget to inquire about our current service specials, and how they can reduce the price of routine maintenance tasks.
Schedule Oil Service at Bentley Austin Today!
If your Bentley car or SUV is due for a synthetic oil change, use our online schedule service scheduler to reserve an appointment at Bentley Austin. Our state-of-the-art service center near Houston and Dallas uses only Bentley-recommended oil, oil filters, and other genuine parts to complete even the simplest of services.