How Do Car Brakes Work?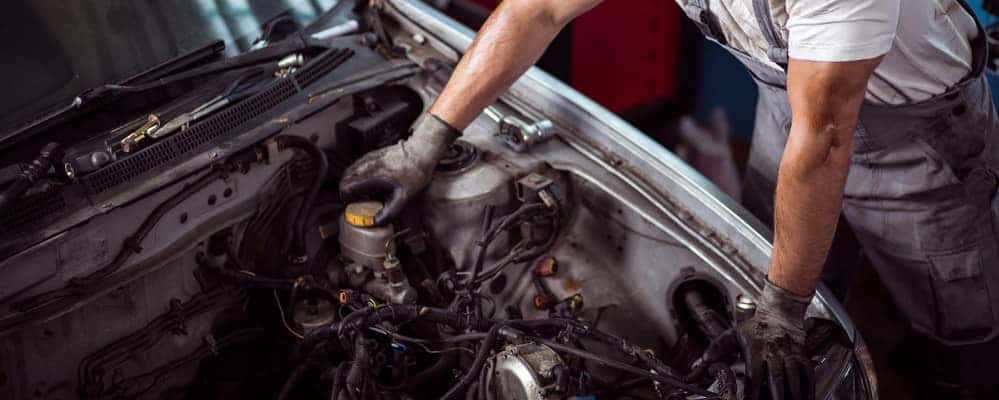 ---
---
Bentley motor cars perform to a standard that most rivals simply can't match. You know that your favorite Continental or Bentayga accelerates beautifully and cruises like a speeding bullet, but at the end of the day, the components that let you stop on a dime are just as essential as those that get you moving. So, how do car brakes work, and how does the brake system work in your Bentley? Bentley Austin is here to provide the answers.
How Does the Brake System Work?
Modern vehicles come with either disc brakes or drum brakes, but all current Bentley models use disc brakes. Additionally, Bentley braking systems are largely unique in that each brake utilizes two calipers instead of one. While this may make caring for your brakes a little bit more challenging, this dual system provides superior stopping power.  Bentley braking systems are complex, but in many respects, they're similar to the same sort of systems you'll find in other vehicles. Here's a brief overview of how disc brakes work:
Pressing down on the brake pedal moves your hydraulic brake fluid into position, engaging the brakes.
The pressure generated by this fluid moves both Bentley brake disc pads against the brake disc itself, bringing your vehicle to a halt.
The pads will wear down over time, so make sure to have them checked regularly.
There's one more feature to your brake system: your handbrake! It's generally located near the center console, and unlike your Bentley disc brakes, it doesn't require fluid. Pulling the handbrake lever simply locks your rear brakes to your wheels mechanically.
How to Care for Your Brakes
As we noted above, your brake pads will wear down with use! You'll want to schedule service to have them checked out at least once a year. If you let your Bentley sit for long periods at a time, you should have your brake fluid and brake pads checked before you head out on the roads near Dallas and Houston. Getting the most out of your brake pads is simple. All you need to do is adopt these best practices:
Watch and, more importantly, listen to what your brakes are telling you. Squealing or scraping brakes are the result of worn-down pads.
Try to avoid the temptation to brake unnecessarily. Many drivers wear down their brakes more quickly because they are always accelerating and slowing down.
Keep your brake fluid levels topped off, so your brakes don't work harder than they have to.
If you notice that your brake light is on, or see (greenish) brake fluid pooling beneath your vehicle, have the issue checked out immediately. The same is true if you notice shaking or bumping when you have to make a short stop. Check out more of our parts tips and tricks to find out what else you should watch for.
Bentley Austin: Your Bentley Brake Experts
If you're in need of brake service or new Bentley brake pads, our service and parts departments can help you out today. Just make sure to check out our service specials before you stop in.