How To Check Brake Fluid on a Bentley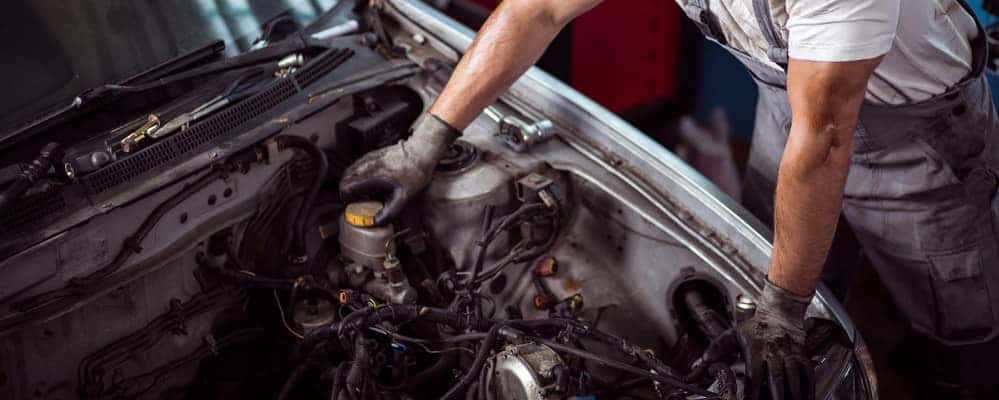 ---
---
Your Bentley was engineered to provide a smooth and satisfying touring experience no matter where the road takes you. If you have noticed issues with your performance, and you're wondering how to check the brake fluid on a Bentley at home, you should consider bringing your vehicle to the Bentley Austin service center. After all, your brakes are the last thing you'd want to leave to chance.
What is Brake Fluid?
Brake fluid is a type of hydraulic fluid that you control with the movement of your brake pedal. Pressing the pedal increases the pressure in the braking system, bringing the pads into contact with the rotors and slowing you down. Today, there are a wide variety of brake fluids available. With complex Bentley cars and SUVs, it's especially important to avoid products that can lead to issues. Using a solution based on glycol-ether or silicon (DOT-3, DOT-4, or DOT-5) can attract water into your brake fluid reservoir, damaging your hydraulic system and necessitating costly repairs. So, what is the proper Bentley brake fluid, and what color is this brake fluid supposed to be? It's absolutely essential to use an LHM+ mineral-oil based product, which will limit potential damage to your hoses and seals. This type of brake fluid is almost always colored green. Check your owner's manual for details.
How to Check Brake Fluid on a Bentley
If you're concerned about your brake fluid levels, or if your Bentley has been sitting for a long period of time, we recommend scheduling service. Bentley braking systems are notoriously complex, and only an experienced DIY wrencher should learn how to check the brake fluid on a Bentley. With that said, here's what you can do if you need to take a look at home:
Check your owner's manual to determine the exact location of your brake fluid reservoir.
Once you've found the reservoir, take a look at the minimum and maximum lines. You'll also want to observe the color.
If you're below the maximum, or if you've noticed that your brake fluid is darker green or brown in color, you should schedule service as soon as possible.
If you've let your Bentley sit for some time, or if it's been more than a year since your last service, you'll want to have your brake fluid checked to ensure quality.
Let Bentley Austin Handle Brake Service
In a heavy, highly-complex vehicle like a Bentley, you should only trust a trained and certified expert who knows how to check your brake fluid according to manufacturer specifications. Take advantage of our service specials to help you save on recommended products and services.
Learn More with Bentley Austin
Are you ready to take over the San Antonio streets? If so, the new Bentley Bentayga offers the specs you crave. This exquisite SUV is truly a peerless model in class, performance, and style. Crafting a Bentayga to match your own style is easy, thanks to the extremely wide range of available colors. Explore the 2021…

The Bentley Flying Spur has impressed industry experts and serious auto aficionados alike, and the latest model is better than ever before. In this guide, we take you inside the ultra-luxe 2021 Bentley Flying Spur interior to reveal the upscale design and cutting-edge amenities of this premium sedan. Want to take it for a spin?…

Are you looking for an SUV that won't compromise on luxury? Then it's time to take a look at the 2021 Bentley Bentayga interior. This model showcases Bentley's immaculate style and cutting-edge technology, along with plenty of practical conveniences to make your San Antonio driving experience better than ever. Get a sneak peek inside the…