How to Jump Start a Car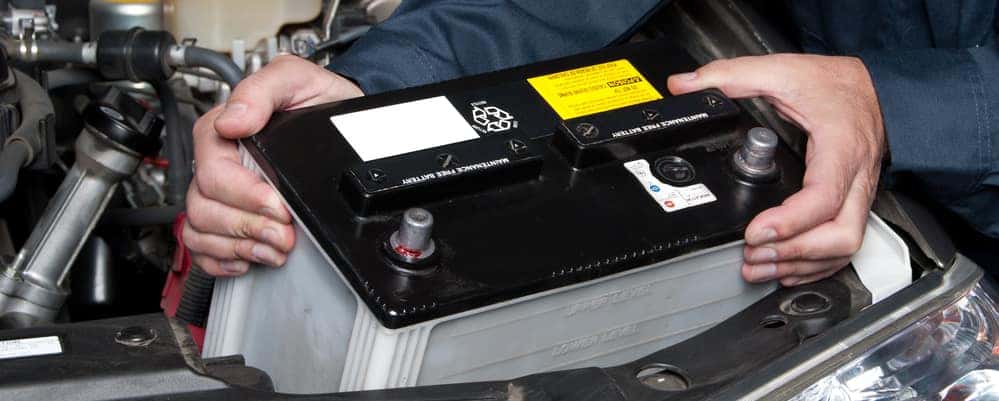 Your car won't start — now what? If you're turning the key and nothing's happening, there's a good chance you need a jump start. Batteries die, and sometimes unexpectedly. With the help of an assisting car battery, you may be able to jump start yours and charge it up. Wondering how to jump start a car? Bentley Austin's service team has put together the following guide to help if you find yourself in such a situation.
How to Properly Jump Start a Car
The easiest way to go about jump starting your car is to call a jump start car service, such as AAA. However, we believe it's important for San Antonio-area drivers to know the proper way to jump start a car in case they're unable to wait for assistance. To jump start a car, follow these steps:
The car with the good battery should be parked facing the car with the bad battery. Both engines should be off. Also, double-check that both cars' parking brakes are applied.
Locate the batteries under both vehicles' hoods.
Identify the positive and negative terminals and clean off any corrosion.
Start by connecting the red clamp to the positive post on the dead battery.
Once you've uncoiled the battery cable, attach the other red positive cable clamp to the positive terminal of the good battery.
Then, connect the black clip to the negative post on the good battery.
Connect the last clip to an unpainted metal part on the car's frame.
First, start the car with the good battery, then start the car with the dead battery.
If the jump start was successful, remove the set of jumper cables in the reverse order in which they were secured. The car that was used to jump start the bad battery can be turned off.
Important: Let the jump-started vehicle run for at least 10 minutes to give the battery time to recharge.
What Does it Mean When a Car Won't Jump Start?
You may need a battery replacement if you're unable to jump start the battery. There could also be another issue at play. Here are a few possibilities to consider:
When you try to start your car, do you hear a clicking sound? If so, the starter may be malfunctioning. You'll need to schedule service at Bentley Austin near Dallas to get it inspected.
If the electrical systems turn on but the engine doesn't, the ignition switch, battery, starter, or a fuse could be to blame. One of our certified technicians will get to the source of the problem.
Again, don't forget to let your vehicle run for 10 minutes or so to give your car battery time to recharge after the jump start.
Rely on Bentley Austin for Bentley Service
The easiest way to prevent battery-related problems is stay on current on battery service. Batteries drain over time and should be checked during routine services to make sure they're operating at their best. Contact us if you need a battery replacement, or if you'd like to learn more about other Bentley services, such as tire rotations and oil changes. You're also welcome to visit us near Houston for in-person assistance!  <div class="well"><h2>More From Bentley Austin</h2>
Are you ready to take over the San Antonio streets? If so, the new Bentley Bentayga offers the specs you crave. This exquisite SUV is truly a peerless model in class, performance, and style. Crafting a Bentayga to match your own style is easy, thanks to the extremely wide range of available colors. Explore the 2021…

The Bentley Flying Spur has impressed industry experts and serious auto aficionados alike, and the latest model is better than ever before. In this guide, we take you inside the ultra-luxe 2021 Bentley Flying Spur interior to reveal the upscale design and cutting-edge amenities of this premium sedan. Want to take it for a spin?…

Are you looking for an SUV that won't compromise on luxury? Then it's time to take a look at the 2021 Bentley Bentayga interior. This model showcases Bentley's immaculate style and cutting-edge technology, along with plenty of practical conveniences to make your San Antonio driving experience better than ever. Get a sneak peek inside the…
</div>