How to Wash Your Car the Right Way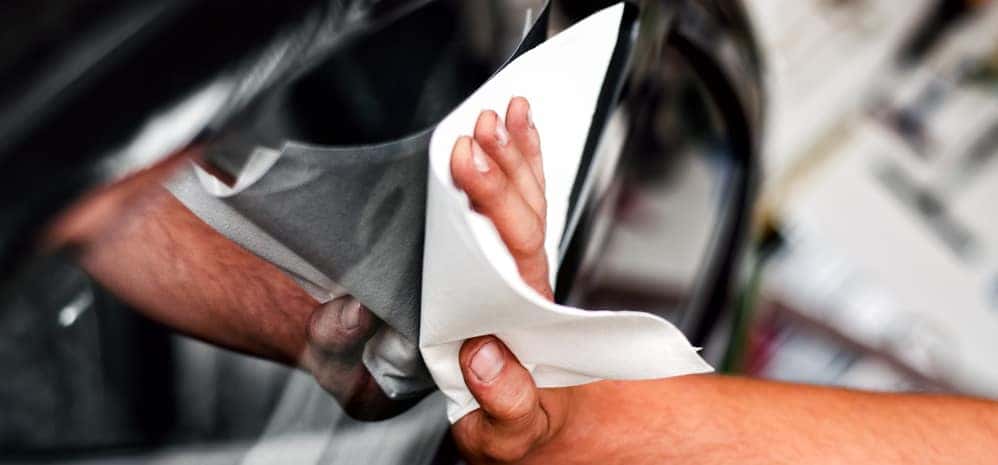 ---
---
Most San Antonio-area drivers know how to wash a car, at least in theory. However, Bentley owners demand an extra level of care and precision for their vehicles, and it shouldn't be hard to see why. If you want your vehicle to continue to make an unforgettable impression, find out how to wash a Bentley with the trusted service experts at Bentley Austin.
How to Get Your Bentley Looking Like New
Plan Ahead
First things first: you need to know what you're getting into. A new car, or one that was recently waxed and polished, will likely only need a quick rinse and a little bit of careful attention. However, if it's been a while since you took your Bentley out for a drive, you might want to dedicate a whole afternoon to the cleaning process. If you don't have time to be as thorough as you'd like to be, then browse our service specials and schedule detailing service with our team of experts.
Rinse & Wash
Rinsing your car before you start working over the exterior can help you remove heavier dirt and debris with less effort. Once you've removed the larger particles that can scratch your paint, we recommend working over your exterior with car washing mitts and microfiber drying cloths. Lather up your vehicle with soap and clean your natural sponge or washing mitt with fresh water as you work. Work from top to bottom so you don't have to go over the same areas twice. Letting your car air-dry can leave swirl marks, so use a chamois to remove excess water once you've finished. Most importantly: don't use household soap! Pick up an appropriate cleaner at our parts department, or contact us to get recommendations on which products are safe to use. When you get to the wheels, you should switch to a pH-balanced acid-free cleaner that won't damage the material. Do you still see stuck-on particles, insects, or tree sap? Don't get frustrated; pick up a clay bar and gently buff away any residues.
Apply Compound and Polish as Needed
Applying a compound with a dual-action polisher is recommended for more thorough washes, as it can help to remove tiny scratches. You will usually need to apply 2-4 coats, but the oils in the polish will provide your vehicle with that glossy 'just-off-the-lot' look that our neighbors love. Although you can use an orbital buffer for faster results, most Dallas and El Paso enthusiasts agree that it leaves an uneven finish. We recommend careful attention with a soft towel that won't leave scratches. (Make sure you've removed all particles that could scratch your pain before you start!)
Wax Your Car
Most drivers know that waxing a car can help it look like new again, but car wax actually does much more than that! Waxing your car will protect the paint from UV damage, and it will also protect your exterior against the deteriorating effects of road salt. (We know it's not very common on the roads near Austin, but it pays to be prepared!) You should wax once every six months or so, or before the change in seasons. You'll have to choose between carnauba and polymer wax, and while the latter costs a little bit more, it sets in more quickly and can save you time.
How Often to Wash a Car
Bentley owners sometimes let their vehicles sit for long periods at a time. Frequent drivers might wash their vehicle once every two weeks and wax their vehicle every six months, but you probably don't need to be quite so proactive. Build out a personal washing schedule based on how often you drive, and remember to clean your leather seats regularly, too!
Get More Car Care Tips from Bentley Austin!
Bentley Austin is here to help, no matter what challenges you're facing. Still doing research? Find out how to remove the smell of smoke from old upholstery or explore more of our service tips and tricks from the comfort of your home.
Learn More with Bentley Austin
Are you ready to take over the San Antonio streets? If so, the new Bentley Bentayga offers the specs you crave. This exquisite SUV is truly a peerless model in class, performance, and style. Crafting a Bentayga to match your own style is easy, thanks to the extremely wide range of available colors. Explore the 2021…

The Bentley Flying Spur has impressed industry experts and serious auto aficionados alike, and the latest model is better than ever before. In this guide, we take you inside the ultra-luxe 2021 Bentley Flying Spur interior to reveal the upscale design and cutting-edge amenities of this premium sedan. Want to take it for a spin?…

Are you looking for an SUV that won't compromise on luxury? Then it's time to take a look at the 2021 Bentley Bentayga interior. This model showcases Bentley's immaculate style and cutting-edge technology, along with plenty of practical conveniences to make your San Antonio driving experience better than ever. Get a sneak peek inside the…