Why Is My Car Overheating?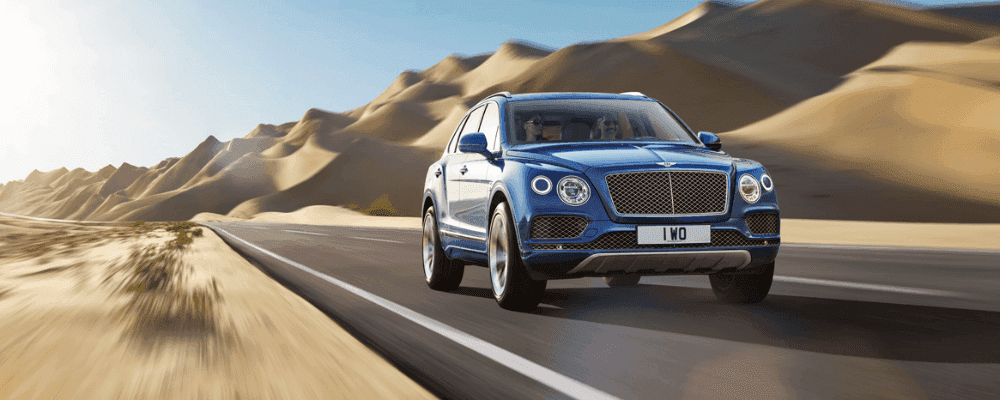 ---
---
If you drive a high-end luxury vehicle like the Bentley Bentayga or the Bentley Mulsanne, even the smallest problem can lead to considerable frustration. And, if you're wondering what causes a car to overheat, it should already be clear that you're not dealing with a minor issue. Instead of asking, "Why is my car overheating," you'll want to stop driving the car and call for assistance.Ask your towing service to bring you to Bentley Austin, and we'll find out what's causing your car to overheat right away.
What to Do When a Car Overheats
In the vast majority of cases, your Bentley will not start to overheat until you get it up to speed. If you're trying to figure out what to do when a car overheats, don't panic! If you're driving near San Antonio and Dallas, and you notice that your temperature gauge is reading significantly higher than normal, stop the car as soon as you can find a safe space to pull over. Keep these tips in mind:
Continuing to drive an overheating car could cause permanent, irreversible damage to your engine.
If you can't pull over right away, turn off the air conditioning and let the heat run full-blast. This will pull the heat off your engine and limit the potential for damage, but only for a short time.
After you've pulled over, don't open the hood right away. Turn the engine off and let it sit for at least 30 minutes before you touch any metal component.
You'll have access to Bentley Roadside Assistance for the entire duration of your warranty. Call 800-323-0100, and they'll head your way immediately.
What Does It Mean When Your Car Overheats?
If you're not sure of why your car is overheating, we know that scheduling service can be more than a little nerve-wracking. Although you shouldn't attempt to diagnose your issues on the side of the road, these common causes should give you an idea of what to expect:
You're driving on old or degraded motor oil. If it's been too long since your last oil change, your engine will heat up quickly.
You have a problem with your coolant, or you've used an improper coolant in your vehicle. (Coolant is generally a 50/50 mix between antifreeze and water.)
There's a blockage in your coolant hose. This could prevent your coolant from reaching the hardest-working components in your vehicle.
You have an issue with your radiator. This could have to do with a leak, a blockage, or a broken radiator fan.
A broken or failing water pump could also be the reason that coolant isn't reaching your components. In normal circumstances, it's responsible for distributing your coolant.
What does it mean when your car overheats? In almost all cases, it means that you need to stop at Bentley Austin. If you need to purchase coolant, a new hose, or a new radiator, trust our Bentley parts department to set you up with exactly what you need.
You Can Count on the Bentley Austin Service Department!
In general, you can count on our authorized Bentley service team to catch all potential reasons that a car would overheat–before they lead to damage or leave you stranded on the roads near Dallas. If your vehicle is already overheating, schedule service or drive in immediately, so we can solve the problem today.
While you're doing research, get a better sense of what a serpentine belt does with our team.
More From Bentley Austin
Are you ready to take over the San Antonio streets? If so, the new Bentley Bentayga offers the specs you crave. This exquisite SUV is truly a peerless model in class, performance, and style. Crafting a Bentayga to match your own style is easy, thanks to the extremely wide range of available colors. Explore the 2021…

The Bentley Flying Spur has impressed industry experts and serious auto aficionados alike, and the latest model is better than ever before. In this guide, we take you inside the ultra-luxe 2021 Bentley Flying Spur interior to reveal the upscale design and cutting-edge amenities of this premium sedan. Want to take it for a spin?…

Are you looking for an SUV that won't compromise on luxury? Then it's time to take a look at the 2021 Bentley Bentayga interior. This model showcases Bentley's immaculate style and cutting-edge technology, along with plenty of practical conveniences to make your San Antonio driving experience better than ever. Get a sneak peek inside the…